'Asian fusion' – an often hotly debated term – has been of interest in foodie circles for many years. In the 90s, it became overused and fell solidly into 'uncool' territory. Thankfully, this is no longer the case. Modern Asian fusion is being championed by many chefs and restaurants, and its impact can be seen around the world. These days, the flavours of various Asian countries are being used in unexpected and exciting ways, bringing new interest to established food and drink categories.
As The Food People (TFP) comment, fusion foods have been popular for decades, with different cuisine blends cycling in and out of favour. This has been particularly prominent in the 'street food' scene, where vendors have the freedom to get creative in their mashups. From Mexi-Japanese 'sushi-ritos' and Asian-British 'togarashi-spiced scotch eggs' through to 'cheeseburger potsticker dumplings', Asian fusion is all the rage in modern street food. These creations are often 'insta-worthy' and have the potential to get widely noticed by consumers and restauranteurs alike.
What's New in Fusion Foods?
So, what particular fusion combinations have been grabbing attention recently? Filipino cuisine has been on a steady growth trajectory, and chefs have been dishing up some winning fusion offerings. Think ube cheesecake bars, pandesal sliders and calamansi sorbet. Likewise, Korean cuisine is also generating a lot of hype at the moment. Kimchi is being used in everything from pizza, loaded fries, butter chicken and even croissants! It adds delicious umami notes as well as healthy gut bacteria. Bulgogi and gochujang flavour are also becoming more prominent.
Beyond this, the airline Finnair has taken the concept of 'travelling through your taste buds' to the next level. Late in 2020, they launched a line of ready meals inspired by their Business Class meals served on flights between Europe and Asia. These meals featured surprising fusion elements including reindeer meatballs, salmon tartare and Japanese shogayaki. Finnish-Asian fusion isn't quite on the mainstream radar yet, but it certainly is intriguing!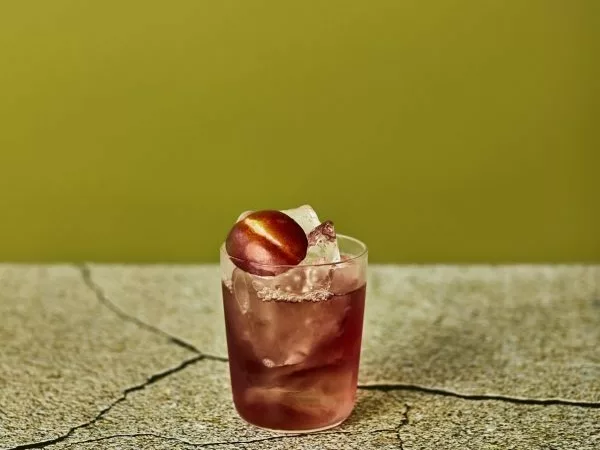 'Mash-Up' Beverages
While there's plenty of inventive Asian-fusion cuisine to be sampled at the moment, the beverage world is also being influenced by this trend. Exciting flavours are being used that while long popular in parts of Asia are relatively new to Western palates. New-age citrus mash-ups are proving particularly popular. Calamansi, yuzu, pomelo, lychee and kumquat are some of the frontrunners. These flavours can be seen in both alcoholic and non-alcoholic drinks and are often paired with more well-known flavours to ease consumers into the experience.
It is particularly in alcoholic drinks that next-level creativity is being seen. Cocktails and alcoholic drinks are in some ways the playground of the beverage world, allowing for bold experimentation and unexpected pairings. Take for example the 'Padre Novitatis' being served at Cantina Ok! In Sydney, which combines tequila with chilli, hibiscus and a Mexican/Thai-inspired curry flavour. Miso can also be spotted in various tipples. TFP reported that miso flavour combinations stole the show at the London Cocktail Week in 2020, bringing subtle Japanese undertones to the offerings.

From Mexi-Japanese 'sushi-ritos' and Asian-British 'togarashi-spiced scotch eggs' through to 'cheeseburger potsticker dumplings', Asian fusion is all the rage in modern street food.
Visit us at foodpro for our take on Asian fusion
At Hawkins Watts, we've been closely monitoring this trend and are excited at the range of innovation opportunities it presents for the food and drink industry. While crafting our concepts for the foodpro trade show later this year, we made sure to build Asian-influenced flavours into our offerings. We don't want to give too much away, but you can expect to see some exciting concepts from us at the event – from a Korean twist on mac 'n' cheese balls to an alcohol-free version of a classic Asian spirit.
We're really excited to show off our concept prototypes, so make sure you register for the event (it's free). But in the meantime, if you want to talk more about trending flavours please get in touch with us. We're always happy to chat!
– – – – –
Foodpro will be held at the Melbourne Convention and Exhibition Centre from the 23rd – 26th July.
We'll be on stand D15 – hope to see you there!