Alcohol is on the mind for many people right now with Christmas and New Year festivities right around the corner. Luckily, to drink or not to drink is no longer the question since we now have realistic alcohol-free drinks for almost every preference.
As we know, over the last two years COVID-19 has prompted many people to change their relationship with alcohol. While for some, this meant indulging more frequently, for many people it meant lowering their overall intake. About 35% of people are reported to have lowered their alcohol intake between mid-2020 and mid-2021.
As we wrote about in our 2020 Trend Watch, before the explosion of the alcohol-free category there was a perception that non-alcoholic drinks often tasted disappointing or were somewhat childish. Think outdated sugary mocktails or soft drinks. This perception has begun to shift as more and better options become available. Consumers have certainly proved that they are hungry (thirsty?) for alcohol-free drinks of all different kinds.
Category Expansion and Diversification
As most of us have seen, the presence of non-alcoholic options has become much more widespread and visible. In particular, the increase of availability in leading grocery chains and liquor stores supported the expansion of this category. By making it easy for people to reach for a non-alcoholic cocktail instead of a regular boozy version, many more people have experimented with moderating their alcohol consumption.
As well as more people becoming aware of the non-alcohol trend and trying out various products, the category itself is diversifying. While alcohol-free beer was one of the first sub-categories to get noticed, non-alcoholic RTD cocktails, spirits and ciders soon began gaining traction as well. Beyond a growing diversity in the types of alcohol-free drinks, there are also more options catering for different occasions and lifestyles. For example, non-alcoholic drink brands are extending into premium ranges, offering exclusive, premium ingredients and production processes to provide offerings for luxury occasions and special events.
According to NielsenIQ, sales of non-alcoholic beverages rose 33.2% in the past year. However, most interestingly, while non-alcoholic beer and cider sales grew by 31.7% sales of non-alcoholic spirits grew by a whopping 113%.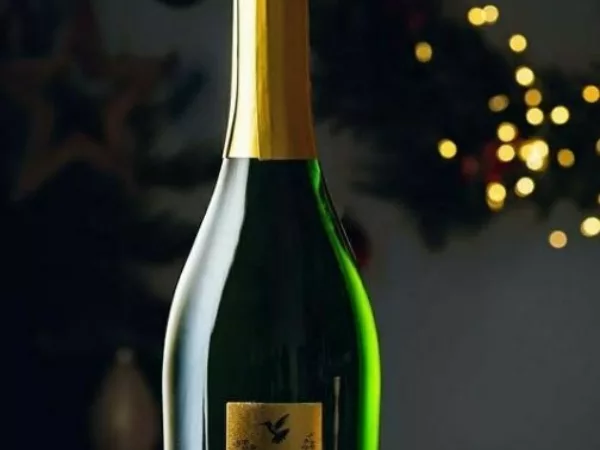 Cocktails to the Front
You can't talk about the diversification of the non-alcoholic category without talking about booze-free cocktails! RTD alcohol-free cocktails have had a real moment in the sun in 2021. There have been a plethora of exciting new launches, and there's now a great range to choose from. Whether you're into non-alcoholic palomas, margaritas, grapefruit tonics or even just a classic G&T you'll find something to suit your fancy. During the many different lockdowns this year, bars, restaurants and retailers again branched out and offered convenient 'home delivered' cocktail options – including non-alcoholic varieties.
Interestingly, the cost of non-alcoholic cocktails is often similar to their boozy counterparts. While this might initially seem steep, this price tag can certainly be justified due to the time and effort needed to create non-alcoholic drinks with the same taste, aroma and mouthfeel as traditional varieties. As famous non-alcoholic spirit company Lyre's CEO Mark Livings commented, some of their products require 36 different flavour notes to deliver the correct flavour profile!
More Than Just Alcohol-Free
What we're starting to see is that just offering non-alcoholic drinks is no longer enough. Brands will need to embrace the expanding need for customisation and the need to cater to the specific needs of various customer groups. As the Mintel Consumer Trends for 2022 suggests, consumers are increasingly concerned with staying 'in control' of their lives – and this extends into their beverage choices. They want to be able to choose a drink that fits their dietary requirements, fits their ethical beliefs, and fits their flavour preferences as well as being non-alcoholic! Tailoring products to respond to these evolving needs will be key to remaining relevant.
Reacting to this, brands are starting to look towards catering for consumers with even more specific requirements. Preferences such as organic, natural and ethical alcohol-free beverages are becoming more common. For example, Sobah Beverages are an Indigenous-owned Australian business creating non-alcoholic craft beers that are chemical-free, vegan friendly and are working towards carbon zero. Similarly, London Botanical Drinks have produced a non-alcoholic gin that uses 'sustainably sourced botanicals' and is suitable for vegan and gluten-free diets.
As well as this, we can expect to see more launches with claims around no added sugar and functional benefits. For example, Canadian brand So-Beer has launched a Non-alcoholic Vegan Lager that is positioned as a 'beer with benefits'. It is said to come with 'built-in immune support' due to the inclusion of complex B-vitamins, minerals and Beta Glucans, all of which support your immune health.
What's Next for the Category?
Interest in alcohol-free drinks will continue to grow, fuelled by consumers' increasing attention to health and nutrition. This will be particularly prevalent in younger consumers but will start to become common in older generations as well. We can look forward to seeing alcohol-free bars, pubs and restaurants becoming a more common phenomenon. This will pave the way for further wellness-focused social venues.
As well as this, the variety of low-alcohol and no-alcohol offerings in venues will need to improve. The moderation trend is set to stay, so it won't just be a niche group of consumers looking for these options, but rather many people looking to moderate their intake.
Lastly, while there are some outstanding products on the shelves and offerings on the menu, around 40% of consumers still think that non-alcoholic or low-alcohol beverages don't deliver on taste. As such, there is still some work to be done in the flavour development. Despite this, 2022 looks set to be a very exciting year in the non-alcoholic drinks category. We're looking forward to seeing the category further evolve.
How Can We Help?
We have several beverage experts on the team and would be delighted to work with you on your next beverage project. We can work together with you in our labs on a specific problem you're experiencing, offer trends inspiration, help develop products and of course offer a variety of flavours, colours, botanicals and other ingredients. If this sounds interesting, feel free to get in touch with us to have a chat.
Amanda Thomas: amanda@hawkinswatts.com.au or 03 8691 5295


Sources
Alcohol-free and Natural, 21 May 2021 (Mintel)
Alcohol-free Cocktail Bar, 4 March 2021 (Mintel)
Attitudes towards low and no-alcohol drinks UK, 2021 (Mintel)
Alcohol-free Expansion, 10 December 2021 (Mintel)
CNBC – People are paying top dollar for cocktails with no alcohol in them, 9 December 2021
Urban List – Best Non-Alcoholic Drinks 2021
World Economic Forum – Alcohol Deaths UK Pandemic Drinking Habits